Shortened Vagina Beverly Hills
Vaginal shortening is a rare complication of vaginal and mesh surgery. This condition can be devastating to a woman's sexual life.
Causes of surgically shortened vagina include:
Hysterectomy
Pelvic organ prolapse surgery including: cystocele and rectocele repairs
Vaginal mesh surgery
Radiation therapy for cancer
Previous failed vaginal lengthening procedure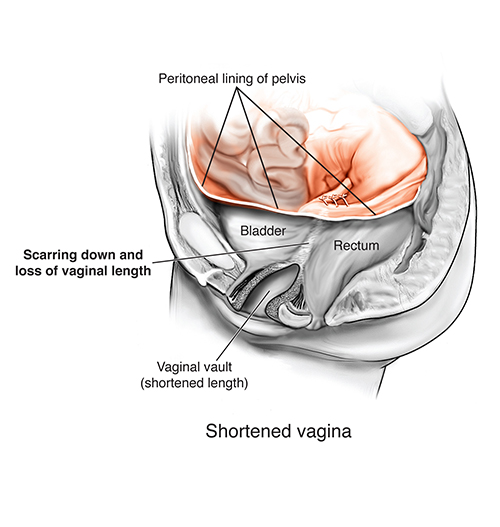 TREATMENT
The laparoscopic Davydov procedure is a technique used to create a vaginal canal in young women that were born without one. Drs. Miklos and Moore were the first surgeons in the world to utilize this technique to lengthen a surgically shortened vagina.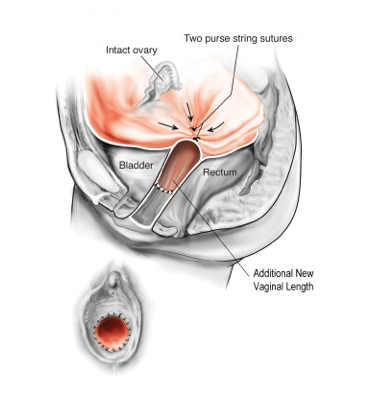 NEW VAGINA LENGTH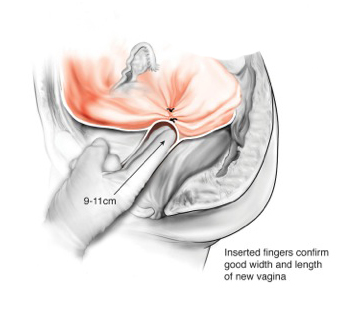 AVERAGE LENGTH 9-12 CM
Drs. Miklos and Moore have more experience than any other practice in the United States performing this procedure and have achieved great results in creating a normal, full length, functioning vagina!