Cosmetic Vaginal Surgery Beverly Hills
Vaginal Rejuvenation
Labiaplasty – minora
Labiaplasty – majora
Prepuce reduction
Clitoral hood lift
Hymen restoration
Cosmetic Vaginal Surgery refers to improving the appearance of the external and internal vaginal and vulvar structures. If you are unhappy with the appearance of your vagina, feel like you're missing a heightened sense of sexual enjoyment, or are otherwise seeking rejuvenation and enhancement of your feminine features, vaginal cosmetic surgery may be right for you.
Doctors John R. Miklos and Robert D. Moore are award winning Master Surgeons who are internationally renowned in the field of Urogynecology and Reconstructive Vaginal Surgery. Their unprecedented experience and unsurpassed expertise in vaginal cosmetic and rejuvenation surgery has resulted in some of the latest surgical advancements in their field today.
Vaginal Rejuvenation – Vaginal tightening
Vaginal laxity or looseness is a common symptom women experience as a result of childbirth and/or aging. Patients experiencing vaginal looseness will often describe a lack of sensation during intercourse and the difficulty they might have achieving physical stimulation with their partner. Drs. Miklos and Moore can offer both surgical and non-surgical procedures for treatment of vaginal laxity and to restore the anatomy to a more youthful look and feel. This procedure of vaginal tightening is called vaginal rejuvenation.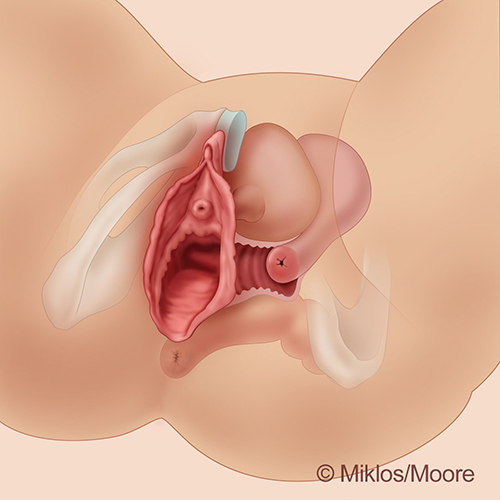 Figure 1A – Before Vaginal Rejuvenation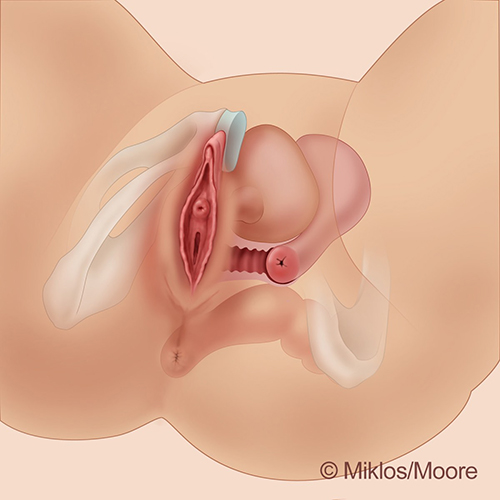 Figure 1B – After Vaginal Rejuvenation
Labiaplasty – Labia Minora & Labia Majora Hypertrophy
Labiaplasty is a surgical procedure that reduces the excess tissue from the vulvar area. This procedure can be performed for strictly cosmetic purposes, or it can be performed to help relieve pain and discomfort caused by an enlarged labia.
Labiaplasty and Vulvar Cosmetic Surgery may involve the Labia Minora (inner lips), the Prepuce (skin folds lateral to the clitoral hood), the Labia Majora (enlarged with adipose tissue, or excess sagging skin), the Mons Pubis region or the Perineal Region (excess or sagging perineal skin). Many patients choose a combination of procedures of the above areas to achieve the maximal cosmetic results.