Meet Dr. John Miklos - Obstetrics and Gynecology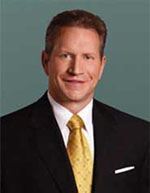 View Dr. Miklos's Publications on PubMed
Dr. Miklos is known throughout the world as an international authority of Vaginal Reconstructive surgery as well as Laparoscopic Urogynecology. Dr. Miklos has 4 more years of vaginal surgery training than the average gynecologist in the United States. He is the first fellowship-trained Urogynecologist/Laparoscopic surgeon to receive subspecialty training in Aesthetic Vaginal Reconstructive Surgery. This unique melding of multiple fellowships and training has made Dr. Miklos one of the most sought after surgeons in the world for laparoscopic (mini incision) reconstructive vaginal surgery as well as cosmetic vaginal surgery. He is the recipient of many nationally and internationally recognized awards including: Castle Connolly "Top Doctor Award" for 10 consecutive years, America's "Best Doctors Award" for 8 consecutive years, Consumer Research Council of America "Americas Top Obstetrician Gynecologist Award" for 4 consecutive years, American Association of Gynecologic Laparoscopy – "Jerome Hoffman Award" and the prestigious "Golden Laparoscope Award."
Dr. Miklos is a graduate of Medical University of South Carolina where he received his Master of Science Degree in 1985, followed by his Medical Degree in 1989. He then completed his traditional four-year residency in Obstetrics and Gynecology at Hahnemann University Hospital in Philadelphia, PA, in 1993. After his residency, Dr. Miklos completed a two-year fellowship in Urogynecology and Reconstructive Vaginal Surgery in Cincinnati, Ohio. In 1995, after the completion of his fellowship, he came to Atlanta, Georgia, where he was named the Director of Urogynecology and Reconstructive Vaginal Surgery at Atlanta Medical Center. Despite being named an authority in his field that year, Dr. Miklos chose to pursue further interests and further develop his understanding of minimally invasive surgery and female pelvic anatomy. In 1996, Dr. Miklos left Atlanta Medical Center and studied under internationally renowned laparoscopic surgeon, William B. Saye, MD, (retired), and world renowned pelvic anatomist/surgeon, A. Cullen Richardson, MD, (deceased).
Dr. Miklos is the first Gynecologist to train in both of these two Fellowships: Urogynecology and Reconstructive Pelvic Surgery (2 years) and Laparoscopic Reconstructive Surgery (2 years).
In 1997, Dr. Miklos developed the Atlanta Center for Laparoscopic Urogynecology. In January 2012, Dr. Miklos and his partner, Dr. Robert D. Moore expanded their busy Atlanta practice to Los Angeles, California and opened the Beverly Hills Center for Laparoscopic Urogynecology.
Dr. Miklos has traveled the world in search of surgical purity and is considered an authority in urogynecology, laparoscopic vaginal reconstructive and cosmetic vaginal surgery. Because he is a logical thought leader, innovator of surgical concepts and ideas, patients travel from around the country and the world seeking their surgical care from Dr. Miklos and Dr. Moore. Dr. Miklos and Dr. Moore have personally operated on patients from more than 49 states and 48 countries.
Dr. Miklos has more training in various types of reconstructive vaginal surgery than just about anybody in the world. He has written more than 150 scientific papers, abstracts and book chapters. His commitment to research and development makes Atlanta and Beverly Hills Center for Laparoscopic Urogynecology one of the busiest centers for teaching, research, and surgery in the country.
Dr. Miklos is Board-Certified by the American Board of Obstetrics and Gynecology and is a Fellow in good standing of: American College of Obstetrics and Gynecology (FACOG), American College of Surgeons (FACS), International College of Surgeons (FICS) and a member of: American Association of Gynecologic Laparoscopists (AAGL), American Urogynecology Society (AUGS), American Urologic Association (AUA) and Society of Gynecologic Surgeons (SGS).
---